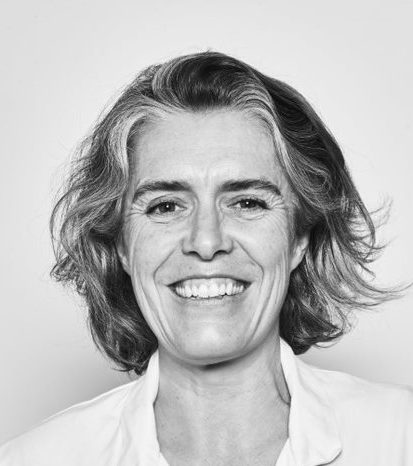 Dr Séverine Alran
Head Doctor
The Gynaecology department in Paris is managed by Dr Séverine Alran.
This department works alongside the gynaecology, obstetrics and neonatology departments and has dedicated conventional hospital beds and operating theatres for out-patient treatment.
Treatment for all gynaecological conditions is provided by experienced specialists with access to the latest technology. The department's systematic objective is to provide each patient with treatment tailored to their condition, with the priority on ensuring that the techniques used are the least invasive available.
The gynaecology department's strengths reside in the multi-disciplinary dimension of the hospital's medical staff. This global approach ensures that treatment can be optimal for all of the different fields such as cancer, benign and functional conditions, fibroma, prolapse, incontinence and endometriosis.
The hospital has specific resources including the Institute of Gynaecological Medicine managed by Dr Séverine Alran the head doctor of the gynaecological surgery department. This institute is specialised in screening programs for gynaecological conditions and the diagnostic and therapeutic treatment of menstrual cycle problems. It is also specialised in optimising hormone treatment for women subject to vascular or oncological risks as well as fertility treatment (other than IVF), the treatment of menopause symptoms and women with endometriosis needing hormone treatment.
Important figures
840 Gynaecological surgery interventions per year
7 breast surgery specialist surgeons
A total of 36 practitioners and paramedical carers can be called on (radiologists, oncologists, plastic surgeons, radiotherapists, anatomopathologists, hormonotherapists, physiotherapists, psychologists, etc.)
The main diseases treated
Techniques used
Surgical, medical or radiotherapy treatments adapted to suit each patient depending on their age, family projects and socio-familial context
Psycho-oncology, nutrition and physical activity support care
Breast treatment centre in relation with dedicated radiotherapy, genetics, fertility preservation and oncogeriatrics departments.
Breast conservation treatments are a priority, most breast surgery is outpatient and in collaboration with the patient's GP.
The breast treatment centre's radio-senologists propose screening procedures including ultrasound and mammography as well as biopsies where necessary.